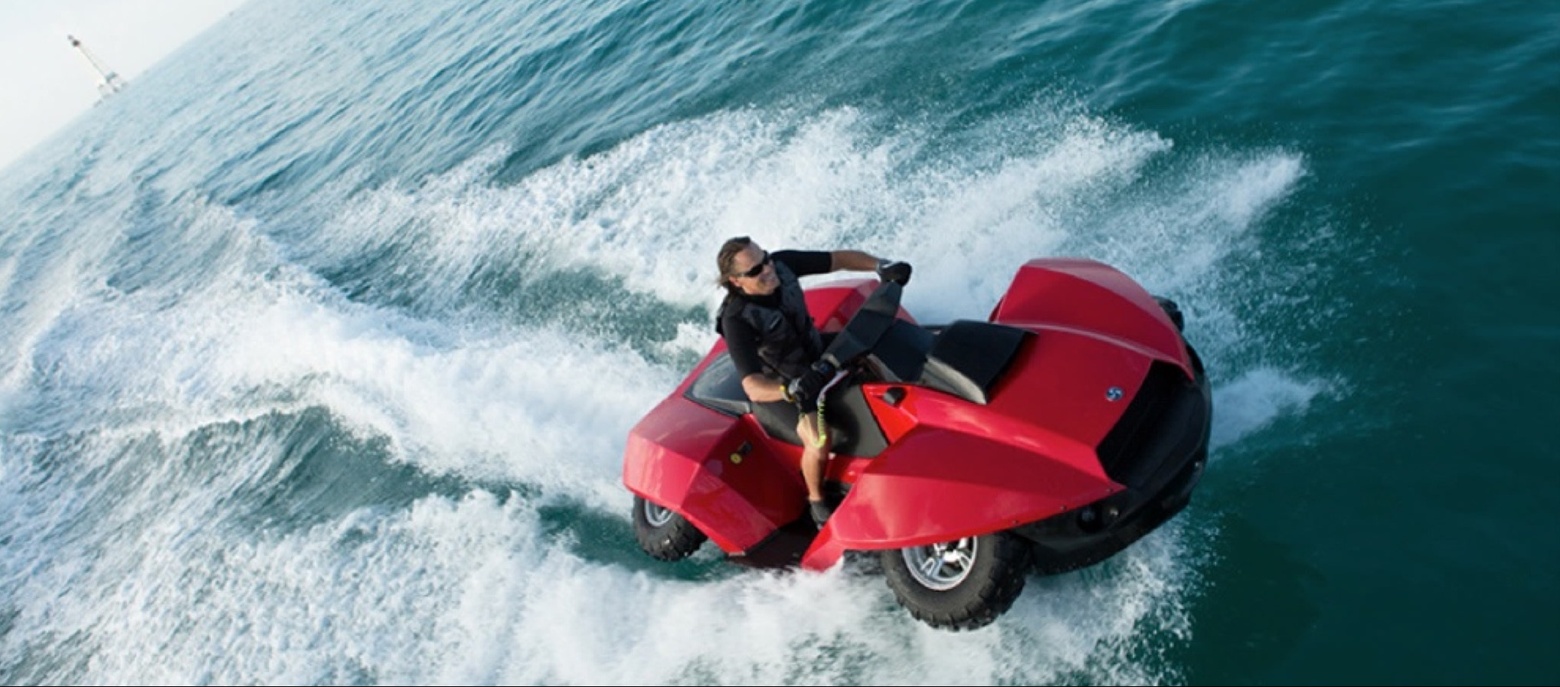 About
Quadski was produced by Gibbs Sports Amphibians in Michigan, USA. From 2013-2016, we pioneered the production of high speed sports amphibians with the Quadski & Quadski XL. Over 1000 vehicles were produced, and these are now all sold. Quadski production is now finished & there are no new vehicles available for purchase.

We continue to supply Quadski & Quadski XL parts & support through our network of service agents. All parts, service & warranty requests are referred through the local service agent where available; these can be found in the Quadski Service Agent section.
Development is continuing on the next generation of High Speed Amphibians. You can see more about these by visiting www.gibbsamphibians.com.
---
For international customers where a local service agent is not available, contact parts@quadski.com for parts orders & support@quadski.com for technical enquiries.

For enquiries about licencing of Gibbs Sports Amphibian technology, please contact our New Zealand based development group at enquiries@gibbsamphibians.com.
---
We are not appointing new dealers, or taking customer orders for any Quadski at this time. Enquiries to this effect will not be responded to.